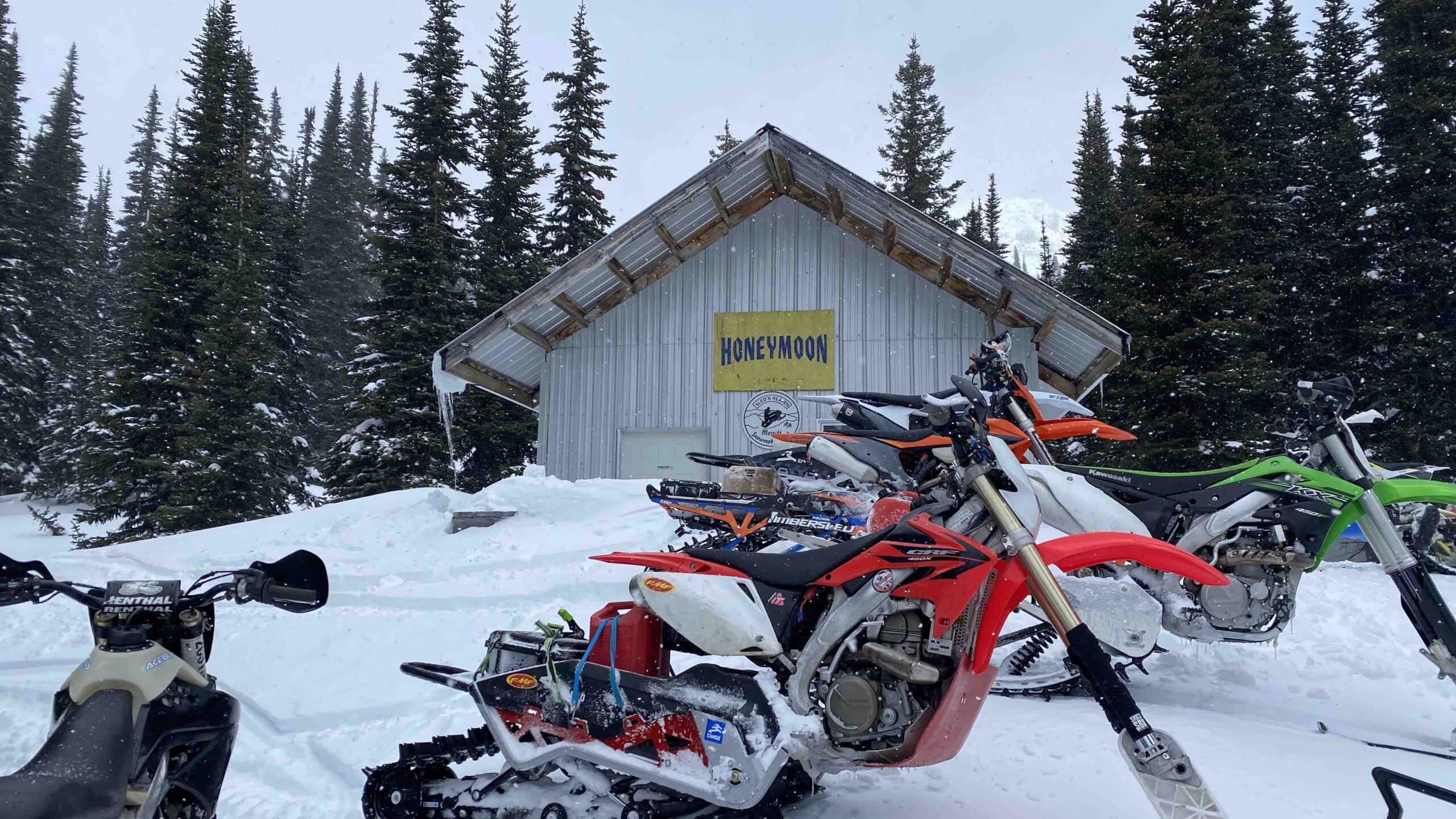 Honeymoon Shelter
Nestled in the valley just east of Mt Hewitt Bostock, the Honeymoon shelter isn't your run-of-the-mill cabin. It's a slice of living history nestled in the rugged British Columbia backcountry. Erected in '99, it stands as a testament to the determination of local enthusiasts who hauled tools and equipment via helicopters and horseback to construct this sanctuary. Names like Tracy Senio, Dennis Rogalski, and Royce Alexander have left their indelible marks, their legacy serving as an inspiration for modern-day adventurers to saddle up and create their own tales.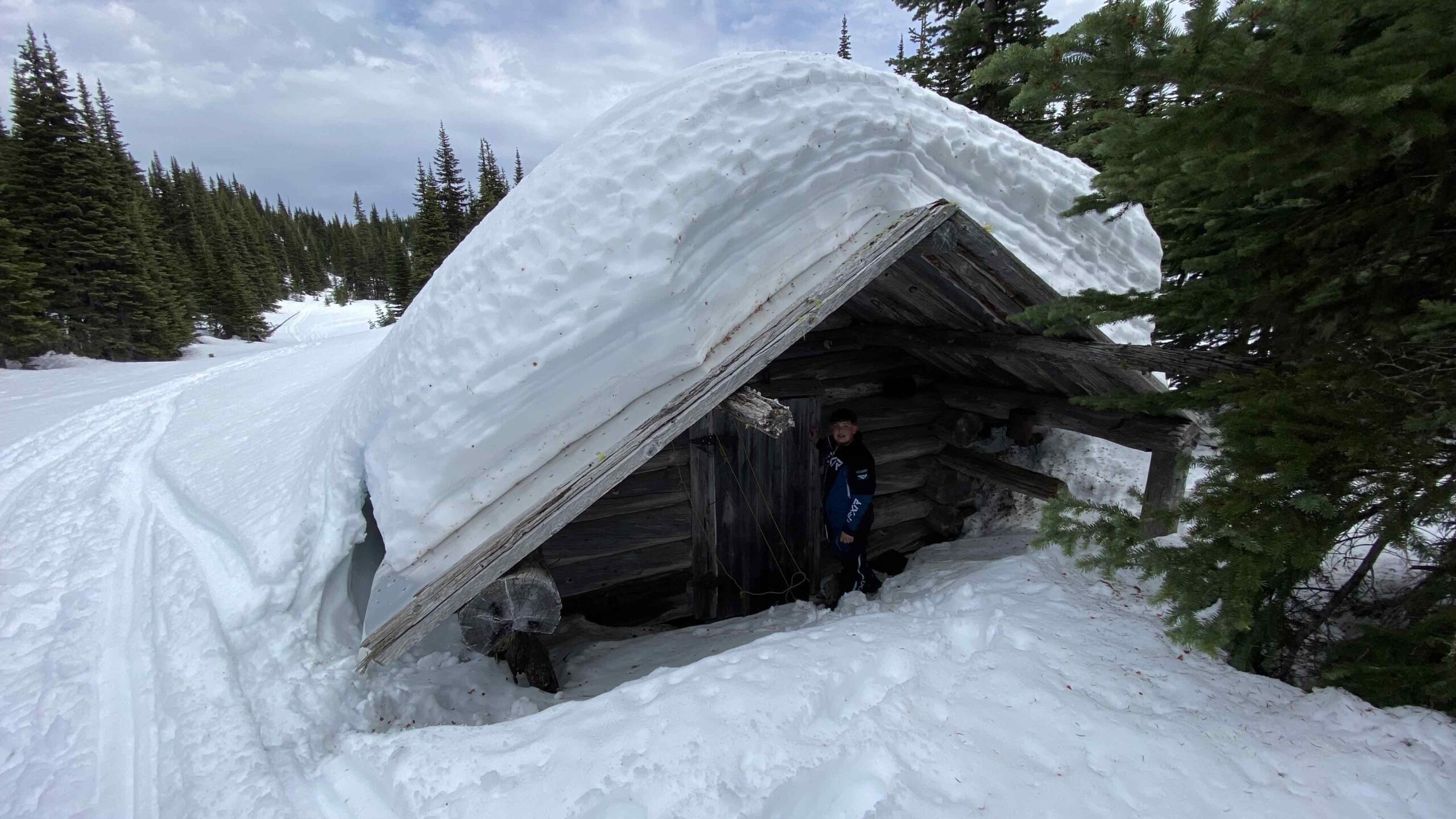 Gloria's Cabin
Located in the very back end of the Honeymoon area this hidden gem is hard to get to in the best of condtions.
Check out the GPS Cords for this remote trappers cabin and just try to find it. You will have an adventure getting there and that's why we ride isn't it?  Be sure to ask the locals to show you the way or you may just get lost.
Remote Weather Cams in Our Area
Our cameras take a picture every 10 mins and post to the web.
Watch the playback of the last 10 hrs to see conditions progress.
Please give the camera a wipe-off if riding on the mountain.
Off-grid site at 40km up the Prospect, this remote site gets us weather in the mountains before you ride.
This new remote camera has come cool tech built in. Not only does it send us great pictures every 10mins, this site extends our GPS tracking system that we use with the Kamloops Amature Radio Club. With open WiFi at this site it serves as an emergency communication site and a location that a helicopter can land at to transport out teams for Search and Rescue. Be sure to add this GPS point to your handheld unit.
Mountain Web Cam Feeds Sponsored By:
The Merritt Snowmobile Club offers a variety of marketing options based on your business objectives and budget. Contact us today to find out the 2023-2024 Advertising Options!
With its stunning snow-covered landscapes and well-maintained snowmobile trails, this riding area provides the perfect setting for more extreme riding, to embark unforgettable snowmobiling adventure. Whether exploring the enchanting pine forests, gliding across frozen lakes, or admiring the breathtaking vistas from scenic lookout points. Merritt's Honeymoon riding area promises to create cherished memories for groups seeking big mountain pulls of adrenaline-pumping rides. BE ready for photo ops as every turn, amidst the serene beauty of the British Columbia wilderness will give riders  an extraordinary and enchanting experience that they will treasure for a lifetime.